True Scale Multiplication Grid
May 1, 2017 at 11:59 pm Leave a comment
An innovative true-to-scale multiplication table has been developed by a UK math teacher who blogs at on Twitter @TheChalkface.
The cool thing about the multiplication grid is that each value is represented by a size-true number of squares. So 1 x 5 is represented by 1 row of 5 boxes. And 5 x 1 is represented by one stacked pile of 5 boxes. Perfect squares are, well, square!
Here's the Original Coke True Scale Multiplication Grid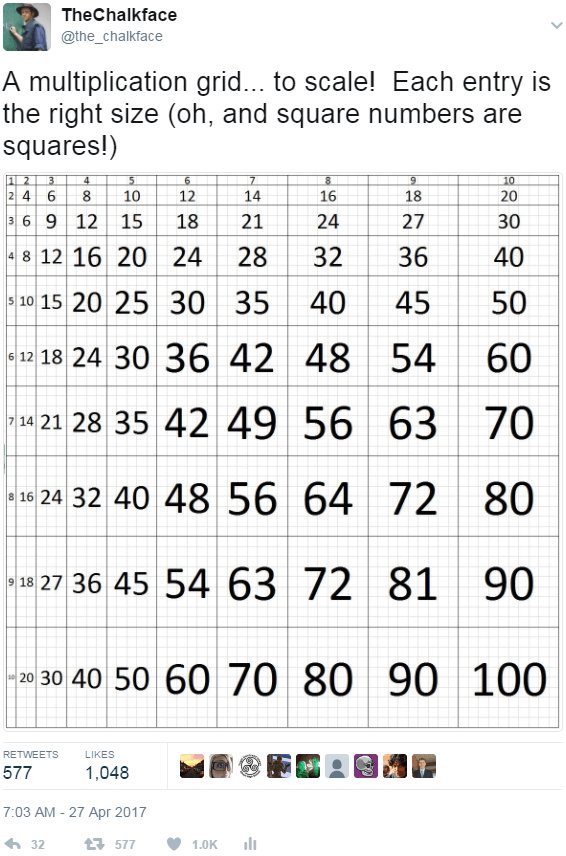 Compare this design with
Entry filed under: Uncategorized.